The Industry Debate

How should editing and writing services be billed? Per word? Per page? Per project? Per hour? 

Word Masters believes fees should be personalized, just like our services, so we charge by the hour. We also believe in being flexible, so when a situation calls for it, we will charge a project fee. 

Sure it's convenient for both parties when the quoted price is based on something concrete, like word count. But it is not the best value. Yes, it establishes an upfront fee structure. But an estimate can also provide an idea of your cost will be. 

Consider this: Client A's writing is relatively clean and requires a light hand, so an editor can get through 6-10 pages per hour. Client B's writing has many technical errors along with major structural issues that require a heavy hand, so an editor can manage only 1-3 pages. 

Fee structures based on word or page count must be devised around mid-range scenarios. Sadly, the writing that needs the most help often gets a faster pass than it requires, resulting in substandard quality. Your writing deserves better!

Content | Substantive Editing ($40–60/hr)  Working to get a finished manuscript into its final form: Identifying / solving problems of how an entire piece holds together as well as

problems of overall clarity / accuracy; reorganizing paragraphs, sections, or chapters; writing or rewriting text to improve flow of information; rewriting or restructuring to improve readability; addressing global issues, like how to improve characterization or plot in fiction.

Word Masters provides high-quality services personalized for client's unique needs.  Typically editing and writing fees fall within the ranges listed below. Please use these merely as a rough guideline. Actual rates vary depending on a number of factors, including the nature of the work, the time frame of the assignment, and the degree / type of expertise required. To estimate cost, we provide sample edits billed at the rates below. 

Editing      Educating

Writing      Consulting

spelling mistake can cut online sales in half"!

          WMwordsculpting.com • 412.944.2654                                                                 Word Masters ™                                            Wordsculpting© • Wordsmithing© • Wordsharing©

Our consultants care about you and your project. We'll be there to help you every step of the way.

Word Masters will work within your budget to provide the most effective and efficient use of our services. 

Consulting ($50–75/hr)  One-on-one or group sessions help individuals develop their skills and/or gain a better understanding of both the craft and the business of writing and publishing. ​

Writing ($40–80/hr)  Providing clear, concise, and compelling copy to educational publishers (with compliance to the CCSS) and to business professionals.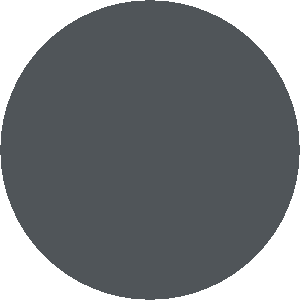 FOR MORE ABOUT

industry rates, check out the Editorial Freelancers Association website. 
We would be happy to suggest the most efficient 

use of our services to help you meet your budget .

Manuscript Critique ($35–45/hr)  Assessing overall manuscript regarding readability, cohesiveness, focus, sentence structure, grammar, mechanics, appropriate language, and content for target audience, and publishing potential. Reviewing literary elements, such as plot, character, dialogue, voice, and setting.

Developmental Editing ($45–55/hr)  Developing a manuscript with the client from initial concept, outline, or draft; making suggestions about content, organization, and presentation.

Proofreading ($30–35/hr)  Comparing latest stage of text with preceding stage, reading for typographical errors or for sense without reading against copy, marking discrepancies in text.

Copyediting (Basic: $30–40/hr, Heavy: $35–45/hr,  Web: $40–50/hr)  Revising individual sentences: correcting spelling, grammar, punctuation, syntax, and usage; imposing stylistic consistency; preparing a style sheet; reading for overall clarity and sense.

Invest in your professional image!

Call or email Word Masters to find out how 

we can help you attract clients, agents, or readers.  

Editing, Writing, & Consulting at Competitive Rates